Oak Grove Stor-All, LLC

935 Oak Grove Road

Dahlonega, GA 30533

Office Hours:

Mon - Tue: 9 am - 5 pm

Wed: 9 am - 1 pm

Thurs - Fri: 9 am - 5 pm

Sat: 9 am - 12 pm

Sun: Closed

Office Phone: 706-864-2351

U-Haul: 706-867-1637

eMail:

---

For Oak Grove Stor-All

Directions

,

Storage Options & Reservations

, click here:
For Online U-Haul Equipment,

Truck

& Trailer

Reservations,
click here:

---
You can use the 'back' button from our U-haul eMove page to return to this site.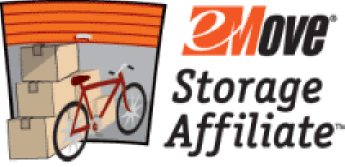 Here to There, We Can Arrange It All

for You
---

Making your moving, storage needs, and business needs easier and economical, Oak Grove Stor-All is here for you. Our convenient location and secure facility offer:

7-day, 24-Hour Access / Security

Climate and Non-Climate Controlled

U-Haul Truck, Trailer & Equipment Rental Reservations

U-Haul Rental Drop-off and Pick-up Location

RV / Boat Storage

Destination Storage Reservations

Fenced with Computerized Access

Records Storage / Site Management

Boxes, Locks & Packing Supplies

Long Term Discounts
Truck

s

and Equipment
---
Oak Grove Stor-All is your stop for U-Haul truck, equipment, trailer, and space rentals. We will work with you to ensure you have the right vehicle and equipment for your in-town or one-way moves. We can even arrange storage wherever your going and trucks from wherever your coming.

We can make your reservation by phone, in person or on-line. Itís quick & easy!
Packing Supplies & Solutions
---
Everything from boxes, tape, labels, specialty boxes, furniture covers, bubble wraps and packing peanuts, dollies, dish kits, to furniture dollies Ö we have what you need.

We carry specialty boxes for your delicate things. We have wardrobe, mirror, file, lamp, microwave, dish and other boxes that are especially designed for items that are difficult to fit or are breakable.

Please come by or call for more information of the special supplies we carry to protect your valuables and your peace of mind.

Mini Offices

---

Please contact us at 706-864-2351 for more information on mini offices.